Cointreau Liqueur 1L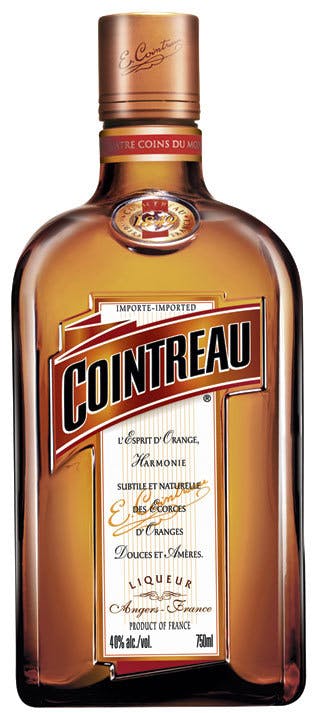 From the first time you see the amber tinted bottle and crystal clear 80-proof spirit, you can see that Cointreau is a brand of passion. It inherits that from it's avant-garde creator, the visionary Edouard Cointreau. Created in 1875 and bearing the family name, the first Triple-Sec quickly became a staple for luxury and elegance around the world. Enveloping fragrance: The exotic sensuality of white flowers, fruits and spices married with pure essential oils from sweet and bitter oranges arouse curiosity and heighten the imagination. It is like a mix of nature's rich ripe fruitfulness and warm sparkling sunshine. Fine clarity: On first appearance the spirit is without artifice, flowing naked and crystalline from its amber bottle. This purity clouds on contact with ice, which confers a gossamer pearl-white aspect to its translucent robe.
Wine EnthusiastA classic, can't-go-wrong workhorse spirit that provides a versatile option for a wide range of cocktails. This clear liqueur has a bright, true orange scent with a hint of bitter orange on the aroma. The flavor mix is of candied orange slices and lightly bitter orange peel. The finish is warm and clean. Good balance.