Chimay Grande Reserve Blue 4 pack 12 oz.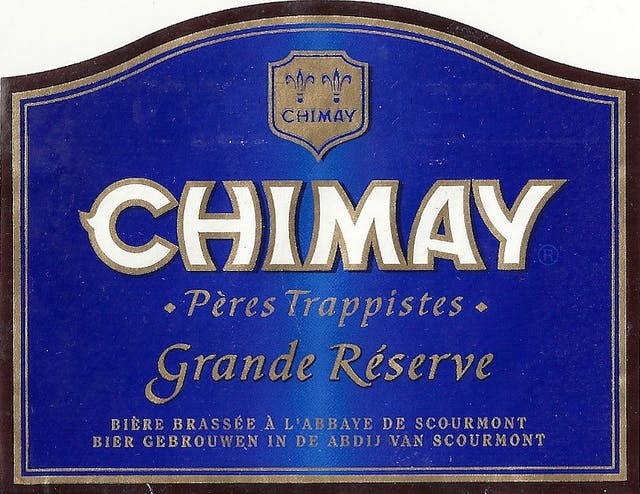 This authentic Belgian beer, whose tinge of fresh yeast is associated with a light rosy flowery touch, is particularly pleasant. Its aroma, perceived as one enjoys it, only accents the delightful sensations revealed by the odour, all revealing a light but agreeable caramelized note. The Chimay Grande Réserve is a dark ale with a powerful aroma. Its complex flavor improves with passing time.
Wine EnthusiastA tan thunderhead of foam rests atop this bronze ale. Smells of melon, flowers, fresh herbs; one of the most beguiling bouquets in beer. At 9% alcohol, almost wine-like. Opulent, sweet, honey-wheat flavors envelop the palate at entry, then at midpalate tastes of pears and peaches are added. Finishes sweet, ripe and fruity.